This is a secret family recipe for chocolate chip cookies! Everyone who tries them begs for more. Enjoy!!
"Please let us know what you think if you ever try it at home , and don't forget to share it with your friends and family and also on social networks, this means a lot to us"
These are some of the reviews from people who tried the Best Chocolate Chip Cookies Recipe :
Sabrina :
These cookies lasted less than 24 hours in my house. My 8 yr old son, who is encredibly picky and hates most cookies, gobbled these down.
Elena :
This is the perfect recipe for basic chocolate chip cookies. I thought the taste and texture was perfect. We used semisweet chocolate chips instead of milk chocolate, because that's our preference. I liked these cookies because there wasn't a lot of added extras like nuts or oatmeal. They're perfect as they are.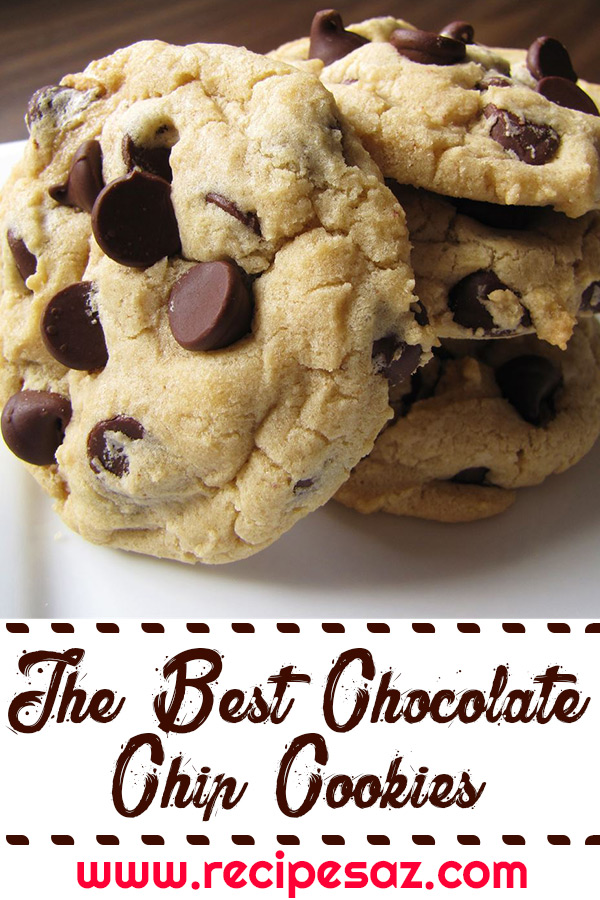 Ingredients
1 cup butter flavored shortening
3/4 cup white sugar
3/4 cup brown sugar
2 eggs
2 teaspoons Mexican vanilla extract
2 1/4 cups all-purpose flour
1 teaspoon baking soda
1 teaspoon salt
2 cups milk chocolate chips
Directions
Preheat oven to 350 degrees F (175 degrees C). Grease cookie sheets.
In a large bowl, cream together the butter flavored shortening, brown sugar and white sugar until light and fluffy. Add the eggs one at a time, beating well with each addition, then stir in the vanilla .Combine the flour, baking soda and salt; gradually stir into the creamed mixture. Finally, fold in the chocolate chips. Drop by rounded spoonfuls onto the prepared cookie sheets.
Bake for 8 to 10 minutes in the preheated oven, until light brown. Allow cookies to cool on baking sheet for 5 minutes before removing to a wire rack to cool completely.
Source : All Recipes