Delicious fall breakfast/brunch recipe. Serve warm or at room temperature. Quell your pumpkin cravings in less than an hour! You can thank ingredients like yellow cake mix, pumpkin pie spice, and pumpkin puree for this cake's 20-minute prep time.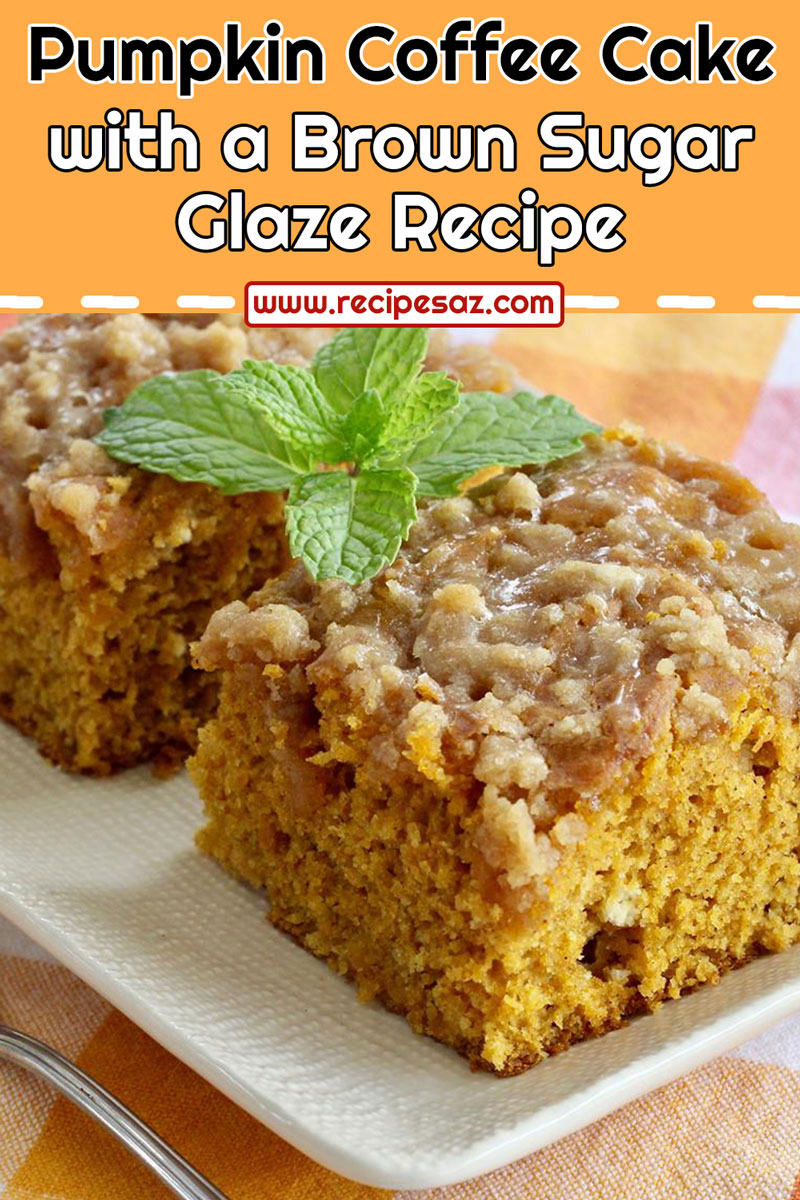 Ingredients :
1 teaspoon butter
1 (15 ounce) can pumpkin puree
2 large eggs eggs
⅓ cup water
1 tablespoon vanilla extract
2 teaspoons pumpkin pie spice
1 (18 ounce) package yellow cake mix
1 teaspoon baking soda

Topping :
½ cup brown sugar
½ cup all-purpose flour
¼ cup butter, melted

Glaze :
½ cup brown sugar
¼ cup heavy whipping cream
¼ cup white sugar
1 teaspoon vanilla extract
Directions :
Preheat oven to 350 degrees F (175 degrees C). Grease a 9×13-inch baking pan with 1 teaspoon butter.
Mix pumpkin puree, eggs, water, 1 tablespoon vanilla extract, and pumpkin pie spice together in a large bowl. Stir in yellow cake mix and baking soda until just combined. Pour batter into the prepared baking pan.
Mix 1/2 cup brown sugar, flour, and melted butter in a small bowl until crumbly; sprinkle over the batter with your fingers.
Bake in the preheated oven until a toothpick inserted into the center comes out clean, 25 to 30 minutes.
Combine 1/2 cup brown sugar, heavy cream, white sugar, and 1 teaspoon vanilla extract in a saucepan; bring to a simmer over medium heat. Remove from heat and stir until brown sugar and white sugar are dissolved and glaze is smooth.
Poke holes all over the top of the cake with a toothpick. Pour glaze evenly over cake.