This is an easy to make but wonderfully delicious treat. We pack them in tins and give as gifts during the holidays. Use your favorite nuts to top the cookies.
Ingredients
4 ounces saltine crackers
1 cup butter
1 cup dark brown sugar
2 cups semisweet chocolate chips
3/4 cup chopped pecans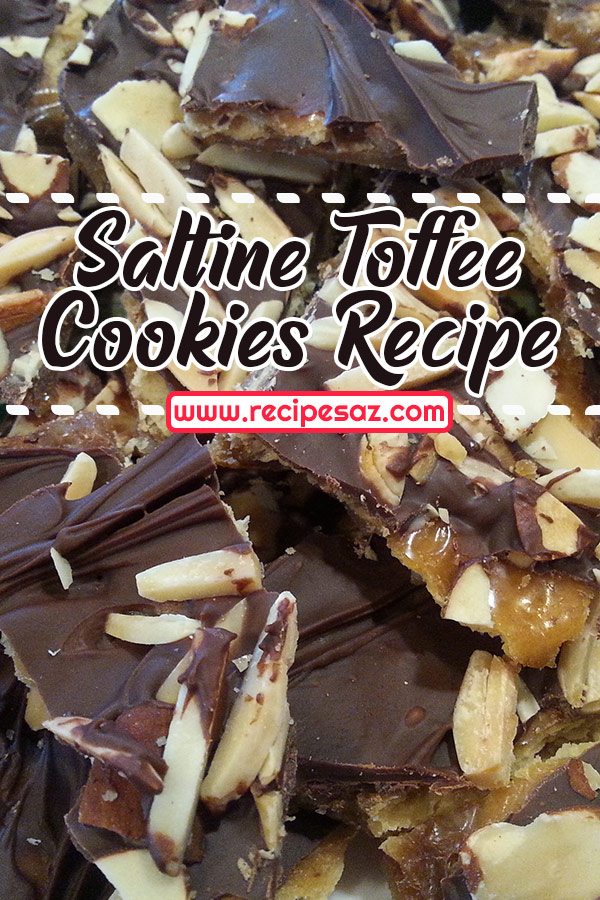 Directions
Preheat oven to 400 degrees F (205 degrees C).
Line cookie sheet with saltine crackers in single layer.
In a saucepan combine the sugar and the butter. Bring to a boil and boil for 3 minutes. Immediately pour over saltines and spread t cover crackers completely.
Bake at 400 degrees F (205 degrees C) for 5 to 6 minutes. Remove from oven and sprinkle chocolate chips over the top. Let sit for 5 minutes. Spread melted chocolate and top with chopped nuts. Cool completely and break into pieces.