Ingredients
1 large eggplant, diced into small cubes
1 white onion, diced
2 tomatoes, diced
2 cups sharp cheddar cheese, grated
1 1/2 cups dry bread stuffing mix or croutons
1/2 teaspoon garlic powder
1/2 teaspoon dried basil
1/2 teaspoon dried oregano
1 pinch red pepper flakes, optional
kosher salt and freshly ground pepper, to taste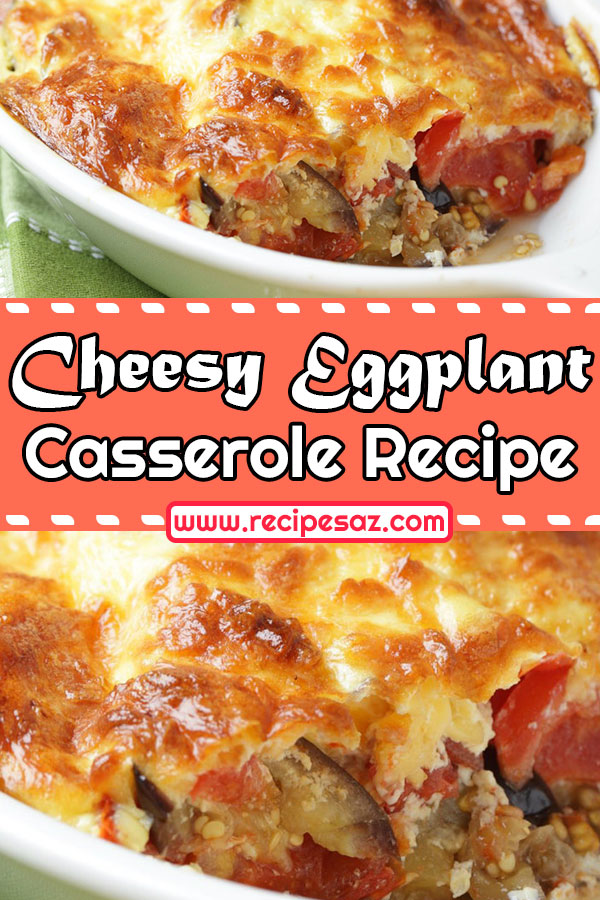 Directions
Preheat oven to 350º F.
Place eggplant and onion in a large, microwaveable dish and microwave on high for 6 minutes, stirring in the middle, or until softened and tender.
Transfer veggies to a large bowl, add tomatoes, and season with garlic powder, basil, oregano, pepper flakes, salt and pepper.
Mix stuffing mix into the vegetables, then transfer everything to a 9×11-inch baking dish.
Sprinkle cheese evenly over the top, then cover with aluminum foil.
Bake for 15 minutes, then uncover and bake for another 5-7, or until cheese is melted and bubbly.
Remove from oven and let cool 5 minutes before serving.