This entree is easy and delicious! It's one of my husband's favorites! Try to use the largest chicken breasts you can find so you'll be able to roll them easier.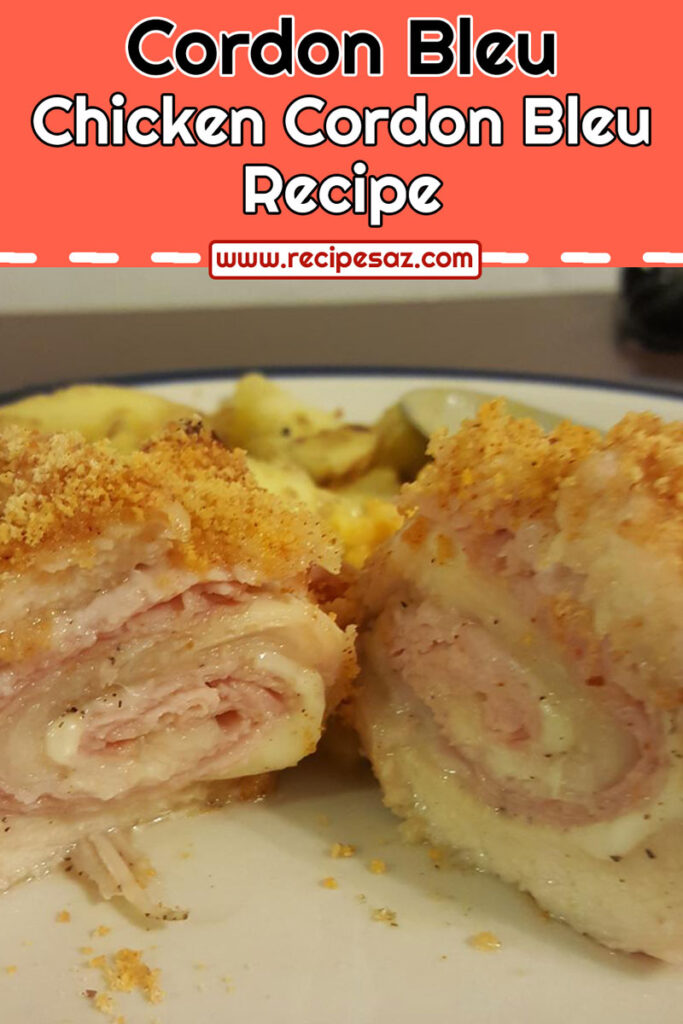 Ingredients :
4 breast half, bone and skin removed (blank)s skinless, boneless chicken breast halves
¼ teaspoon salt
⅛ teaspoon ground black pepper
6 slices Swiss cheese
4 slices cooked ham
½ cup seasoned bread crumbs
Directions :
Preheat oven to 350 degrees F (175 degrees C). Coat a 7×11 inch baking dish with nonstick cooking spray.
Pound chicken breasts to 1/4 inch thickness.
Sprinkle each piece of chicken on both sides with salt and pepper. Place 1 cheese slice and 1 ham slice on top of each breast. Roll up each breast, and secure with a toothpick. Place in baking dish, and sprinkle chicken evenly with bread crumbs.
Bake for 30 to 35 minutes, or until chicken is no longer pink. Remove from oven, and place 1/2 cheese slice on top of each breast. Return to oven for 3 to 5 minutes, or until cheese has melted. Remove toothpicks, and serve immediately.