This Recipe is a State Fair Blue Ribbon winner. This is an easy sugar cookie recipe, you don't have to roll it out, and the cookies are soft and chewy, unlike other sugar cookies. Anybody can make these.
"Please let us know what you think if you ever try it at home , and don't forget to share it with your friends and family and also on social networks, this means a lot to us"
These are some of the reviews from people who tried The Soft Sugar Cookies Recipe :
Alice :
These are just excellent. I made them exactly according to the recipe and they got rave reviews and disappeared quickly. I thought they were going to spread out and they didn't, so they are high cookies, not flat ones. Thanks for a great recipe.
Laura :
Absolutely wonderful! Be sure to cream the butter, shortening, and sugar together until mixture is light and fluffy before proceeding to next step. This will make a big difference. Also, it helps to chill the dough before rolling into balls. This is the best sugar cookie I've ever tasted! It's a keeper!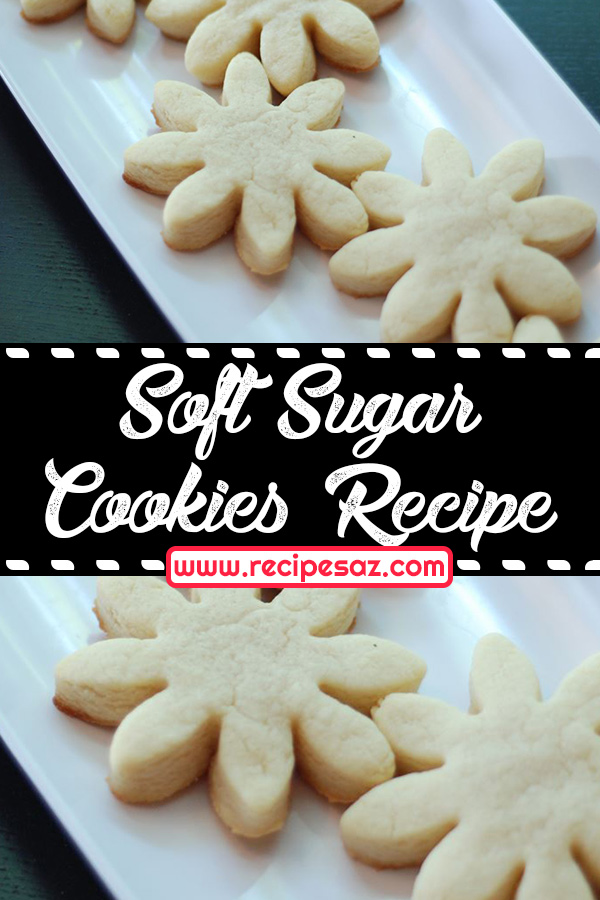 Ingredients
2/3 cup shortening
2/3 cup butter
1 1/2 cups white sugar
2 eggs
2 teaspoons vanilla extract
3 1/2 cups all-purpose flour
2 teaspoons baking powder
1 teaspoon salt
1/3 cup granulated sugar for decoration
Directions
Preheat oven to 350 degrees F (175 degrees C).
In a medium bowl, cream together the butter, shortening and sugar. Stir in the eggs and vanilla. Combine the flour, baking powder and salt, stir into the creamed mixture until dough comes together. Roll dough into walnut sized balls and roll the balls in sugar. Place them on an unprepared cookie sheet about 2 inches apart.
Bake cookies 10 to 12 minutes in the preheated oven, until bottom is light brown. Remove from baking sheets to cool on wire racks.
Source : All Recipes