Whenever you make these cookies for someone, be sure to bring along several copies of the recipe! You will be asked for it, I promise! NOTE: I make icing with confectioners' sugar and milk. I make it fairly thin, as I 'paint' the icing on the cookies with a pastry brush. Thin enough to spread easily but not so thin that it just makes your cookies wet and runs off.
"Please let us know what you think if you ever try it at home , and don't forget to share it with your friends and family and also on social networks, this means a lot to us"
These are some of the reviews from people who tried The Best Rolled Sugar Cookies Recipe :
Jennifer :
My family just LOVED these cookies. It's the first sugar cookie recipe that I have found that is so easy and so good!
Darlene :
Thanks for sharing the recipe for the very best thick, tender, tasty & dependable rolled sugar cookies I have made in my nearly 40 years of baking experience.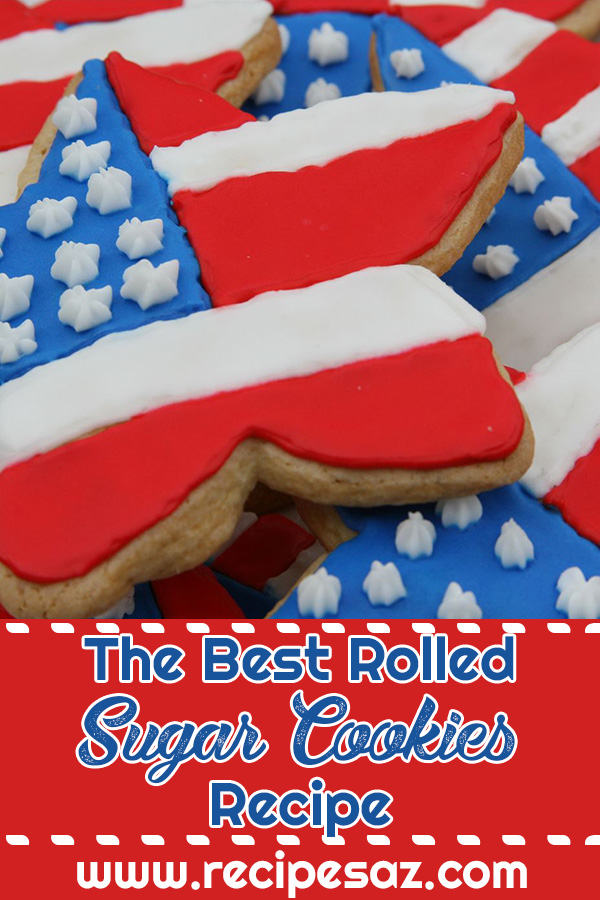 Ingredients
1 1/2 cups butter, softened
2 cups white sugar
4 eggs
1 teaspoon vanilla extract
5 cups all-purpose flour
2 teaspoons baking powder
1 teaspoon salt
Directions
In a large bowl, cream together butter and sugar until smooth. Beat in eggs and vanilla. Stir in the flour, baking powder, and salt. Cover, and chill dough for at least one hour (or overnight).
Preheat oven to 400 degrees F (200 degrees C). Roll out dough on floured surface 1/4 to 1/2 inch thick. Cut into shapes with any cookie cutter. Place cookies 1 inch apart on ungreased cookie sheets.
Bake 6 to 8 minutes in preheated oven. Cool completely.
Source : All recipes