Kombucha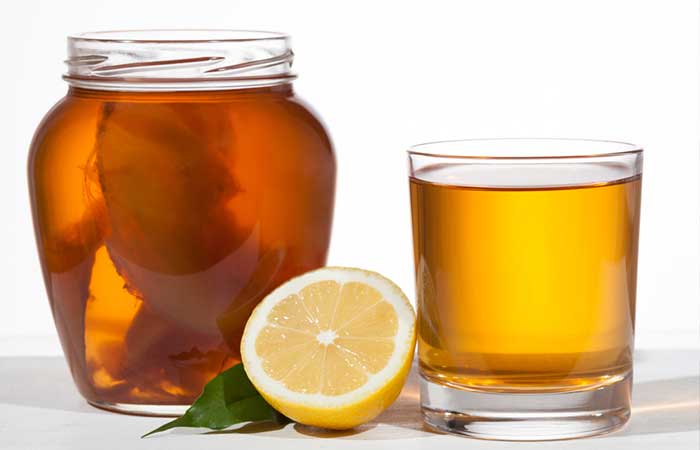 Kombucha is a variety of sweetened black or green tea drinks – and is commonly taken as a functional beverage. Fermented kombucha tea contains probiotics, which are known to help relieve constipation (7).
Kiwis
One medium kiwi has about 2 grams of fiber, which is a combination of the soluble and insoluble forms. This fiber in the fruit can help relieve constipation.
Lemon Water
Water is a natural lubricant that softens the stool. And lemons, being acidic, work on the digestive system and get things moving. The two can make a powerful remedy for constipation. You can drink warm lemon water before bedtime. This will help loosen the fecal matter during sleep.
Mangoes
Just like any fruit, mangoes are rich in fiber and help ease constipation. But what could be more effective are the phytochemicals in the mango pulp, which can enhance digestive health and help you poop.
Oranges
One large juicy orange offers you 4 grams of fiber for just 86 calories. In addition, oranges (and citrus fruits in general) contain a flavonol called naringenin, which, as per Chinese researchers, can work as a laxative and help you poop.